Stefan Lindström has been appointed acting Managing director and Petter Johnsson returns to the role of Finance manager at Alde International Systems AB.
Petter Johnsson has informed the board that due to personal reasons he wishes to step down as MD of Alde International Systems AB. Petter will instead return to the position as Finance manager at Alde when present Finance manager leaves the position for new challenges outside the company.
Recruitment of a new Managing director for Alde will begin shortly. Until a new MD is in place, Stefan Lindström will step in as acting MD. Stefan has been marketing manager at Alde since 2018, actively involved in the business strategy team and has several years of experience in the industry and other international industries. He takes up his new position with immediate effect and will continue to retain his responsibility in marketing.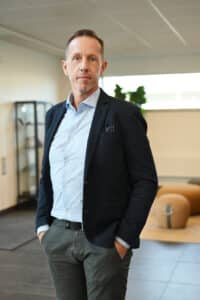 The changes in brief:
Stefan Lindström, current Marketing manager, appointed acting MD.
Petter Johnsson, returns to the position as Finance Manager.
The changes in the position of MD will take place with immediate effect.
For questions and more information, please contact:
Stefan Lindström, acting Managing Director, Alde International Systems AB
+46 44 71270  alt. +46 70 83 55504, stefan.lindstrom@alde.se