Last Thursday, July 23, 2020, the ground-breaking ceremony for the construction of the new ALDE branch took place in the Euerbach industrial park south of the B 303.
Soon, ALDE Germany will be producing water-based heating systems for mobile homes and caravans in the new commercial hall with workshop area and 2 floors of office space on a floor space of 7,600 m².
The location near the A71 motorway is ideal for the sale of ALDE heating systems in Germany, Austria and Switzerland and offers enormous added value for customers in the industry thanks to the adjacent supermarket and petrol station, says ALDE Germany Managing Director Christian Reisch.
We are particularly proud of how the project was handled by the Glöckle construction team. Thanks to the building site, which is very easy to reach in the region, we can carry out the structural and civil engineering work with our own staff and machines, as well as relying on our own production of the reinforced concrete prefabricated parts in Schwebheim.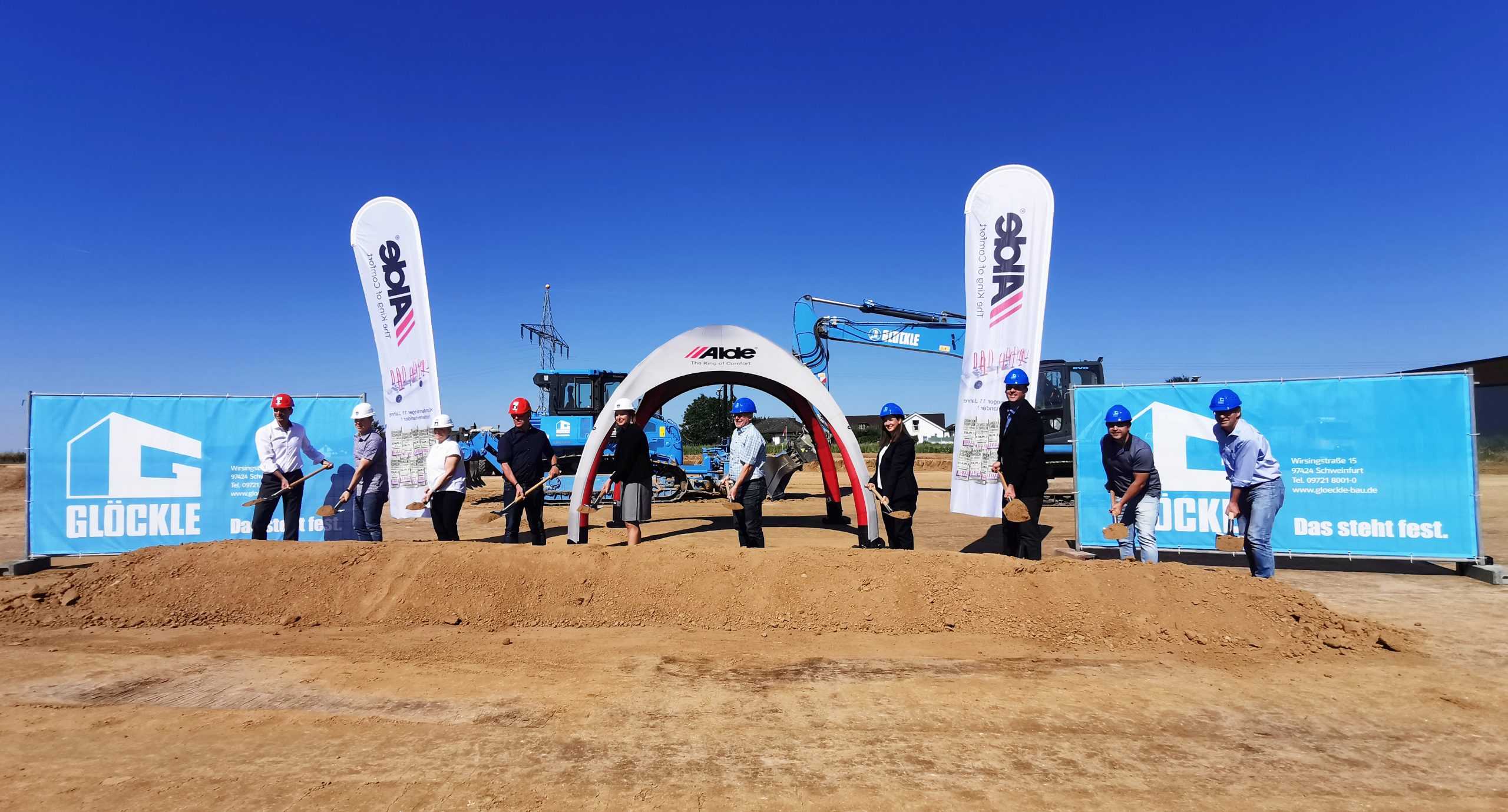 From left to right: Prof. Dr.-Ing. Joachim Ruß, André Reisch, Antje Reisch, ALDE Germany Managing Director Christan Reisch, Mayor of Euerbach Simone Seufert, Head of Administration Euerbach Klaus Wolf, Managing Partner of the Glöckle Group Carolin Glöckle, Head of Construction Glöckle SF-Bau GmbH Oliver Lotze, Architect Glöckle GmbH Reza Shabani and project manager Construction company Glöckle SF-Bau GmbH Jürgen Broller